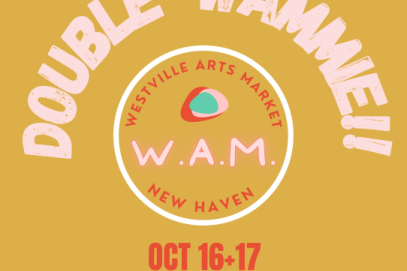 Double Wammie! Westville Art Market
Date:
Saturday, October 16, 2021 - 11:00am

to

Sunday, October 17, 2021 - 4:00pm
Location:
Central Patio
Between Fountain And Whalley On Central Avenue
Description:
Double Wammie! Sat Oct 16 and Sunday Oct 17 on the Central Patio. This extended WAM market will include live music, more vendors than usual, and coincides with Artspaces #OpenSourceFestival ! don't miss out!