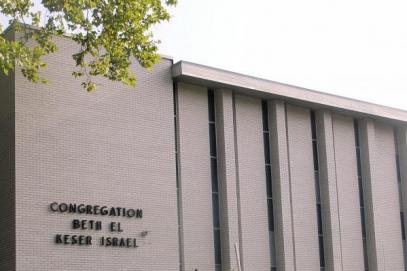 Heart of the Year Meditation
Date:
Saturday, September 14, 2019 -

12:45pm

to

1:30pm
Location:
85 Harrison St at Whalley Ave
Description:
PREPARING FOR THE HIGH HOLY DAYS Because the Days of Awe are filled with so much meaning and potency, many believe they require special preparation. We are called upon to enter them thoughtfully and to consider what they mean. As the Maharal of Prague said, "All the month of Elul, before eating and sleeping, a person should look into his soul and search his deeds, that he may make confession." It is an ideal time to pause and reflect on past deeds and to contemplate how we can do better in the year to come. Meditation is one of many techniques we can use to quiet our minds and look inward.
Please join Robin Goldberg, DMD, who will lead us in an educational and experiential session. She will talk about how meditation can enhance prayer and spirituality and will teach the nuts and bolts of sitting quietly and mindfully, while tuning into the natural rhythms of our hearts and breath to be fully present to ourselves and the world around us.
Robin is a BEKI member, a dentist, and a certified instructor of Hearth Rhythm Meditation. She has led meditation sessions at BEKI and is looking forward continuing to share her knowledge and skills with the BEKI community. You already have all the tools you need - no special clothing or equipment is necessary. We will sit in chairs. Just come!
FOLLOWING SHABBAT MORNING SERVICES
FREE AND OPEN TO THE PUBLIC
ALL ARE WELCOME