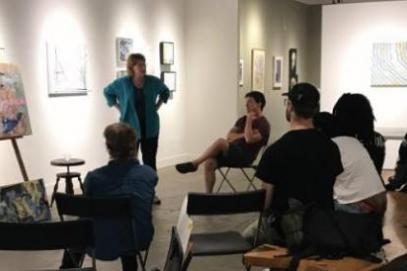 Open Crit for Visual Artist
Date:
Wednesday, December 19, 2018 - 7:00pm
Description:
Visual Artists working in all media, of all skill levels, are invited to bring works-in-progress, or works-in-need-of-feedback to join a friendly and constructive feedback session. The group will meet every other month at KLG. Drop-ins are welcome, but RSVP's strongly encouraged, so we can structure the evening and ensure the most productive use of everyone's time. RSVP here: https://www.eventbrite.com/e/open-crit-for-visual-artists-tickets-50353056347. This event is sponsored by ArtEcon Initiative and made possible with support from the New Alliance Foundation and the Department of Economic and Community Development, CT Office of the Arts, which also receives support from the National Endowment for the Arts, a federal agency.