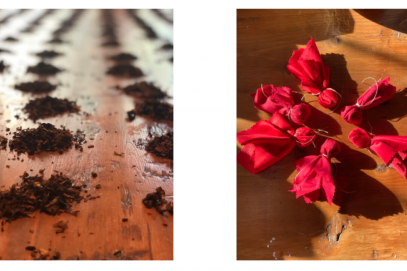 Prayers for the Missing and Murdered Indigenous Women and Girls
Date:
Sunday, February 23, 2020 -

1:00pm

to

4:00pm
Description:
A NATIONWIDE CRISIS: MISSING AND MURDERED INDIGENOUS WOMEN & GIRLS.  Volunteers needed.
Kim Weston, like other Native Americans across North America, is standing up to bring awareness to the crisis of the missing and murdered indigenous women and girls.  Here in the United States 5,712 are on record for being missing or murdered.  Another 10,000 have been reported in Canada.
Kim Weston is working on an installation piece that will include 15,000 prayer bundles for the "Visionary New England" exhibition slated for the deCordova Sculpture Park & Museum this Spring 2020.  
Your hands are needed to help create these red bundles. Each bundle is filled with tobacco and represents a prayer for these women and girls. This is a great opportunity to learn a Native American tradition and make a difference in the lives of the women, girls and their families. Every bundle counts. Every prayer is needed.  
Kim Weston is a fine art photographer with a graphic design and painters background living in New York and Connecticut. She received her BFA from Cooper Union and is a recent MFA graduate from ICP-Bard College in Advanced Photographic Practice. Photography has allowed Kim Weston to teach, freelance in the commercial industry and be a visual artist. She questions how we can see the world when illusions surround us. Art promotes presence and an opportunity to see what's true in our spirit and the discrepancy in our everyday. The gestures seen in her images are the product of chance and intention.
This event is sponsored in part by ArtEcon Initiative (www.ArtEconInitiative.org), whose 2020 programming is made possible with support from NewAlliance Foundation, The Community Foundation of Greater New Haven, the City of New Haven Mayor's Community Arts Grant Program, Kehler Liddell Gallery, and the Pincus Family Foundation.