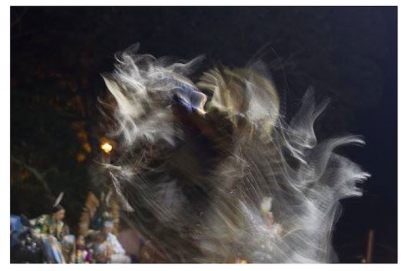 How To See Take Photographs
Date:
Repeats every week every Monday until Mon Mar 16 2020.
Monday, February 10, 2020 - 7:00pm
Description:
Join photographer Kim Weston for this 6-week photography workshop. Beginning February 10th – March 16th, this class will meet on Monday evenings from 7-9pm. Basic photography skills are expected.
About the Workshop: This workshop is about creating and looking at photographs – how to see them, analyze them, and how to take them to get what you want. Students should come with open minds and patience. Visuals will be shown in the first part of the workshop, followed by students showing their work. Students will be asked to bring printouts of their images to be critiqued. A small body of work will be developed by the end of the workshop. Please bring your portfolio, or 4-5 printed images, and your camera to the first class.
Registration Required: https://www.eventbrite.com/e/how-to-see-and-make-photographs-tickets-915...
About the Instructor: Kim Weston is a fine art photographer with a graphic design and painters background living in New York and Connecticut. She received her BFA from Cooper Union and is a recent MFA graduate from ICP-Bard College in Advanced Photographic Practice. Photography has allowed Kim Weston to teach, freelance in the commercial industry and be a visual artist. She questions how we can see the world when illusions surround us. Art promotes presence and an opportunity to see what's true in our spirit and the discrepancy in our everyday. The gestures seen in her images are the product of chance and intention. kimwestonimages.com
PLEASE NOTE: This workshop is presented by ArtEcon Initiative (www.ArtEconInitiative.org). ArtEcon's mission is to produce free, or low cost, accessible arts and community programs in the Westville-West Rock neighborhoods of New Haven, CT. Your class fee goes directly towards supporting the additional costs of an in-depth workshop. If you have the means, we would be grateful for any and all additional contributions, so that we can continue to offer accessible programs.

THANK YOU TO OUR SPONSORS! This workshop is made possible with support from NewAlliance Foundation, the Community Foundation of Greater New Haven, the Pincus Family Foundation, and the City of New Haven's Mayor's Community Arts Grants.