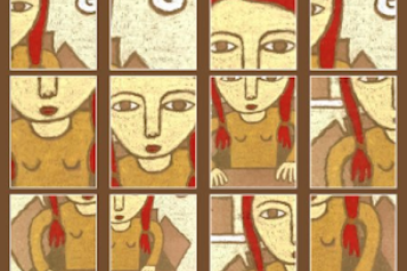 Date:
Thursday, June 30, 2022 - 11:30am

to

Sunday, July 31, 2022 - 5:00pm
Description:
Lost/Found Over 65 artists consider what they have either lost / found
 June 30– July 31, 2022: Kehler Liddell Gallery presents. Lost / Found, the 6th annual juried show, showcasing work of over 50 artists. For this year's juried show, the artists at KLG asked their colleagues to consider the following: Let's just say there's a vast shelf somewhere, lined with lost and found boxes, one for each person in the world. What would be in yours? What have you memorably lost in your life, and what have you found? Share what you've lost and found with us, in the box or outside of it. Please lose your inhibitions and interpret as you will...The KLG members jury curated an exhibition showcasing the responses of 50 artists (non-KLG members) working in a wide range of media.The following events are planned to celebrate this unique collection:  Opening Reception: Thursday, June 30, 4-8pm  Find some resonance or lose yourself in viewing the artworks of this profound exhibition, during which $1500 of prize money will be awarded as per the KLG members jury. Art Panel Discussion: Sunday, July 10, 3-5pm and Saturday, July 16, 10-12pm. An in-person and live streamed panel discussion in two parts facilitated by Enroue Halfkenny,LCSW and WNHH radio host Babz Rawls Ivy, MPA, CSD as part of KLG's lineup for Lost / Found, the 6th annual juried show, showcasing work in response to the theme. Tapping into Art: Saturday, July 23, 4-5:30pm. Alexis Robbins will lead a workshop at 4:00pm, followed by a performance and Q & A session talking about her creative process in choreographing as a response to the artwork in this exhibit. Closing Reception: Sunday, July 31, 1-4 pm, in which The People's Choice award of $250 will be announced.