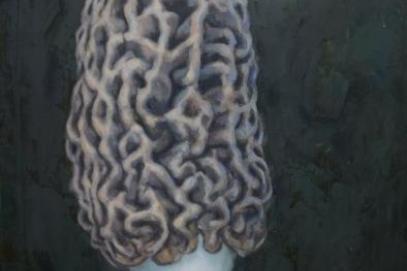 Mushrooms: to Behold, to Paint and to Eat!
Date:
Saturday, May 21, 2022 -

10:00am

to

11:30pm
Description:
A Lecture by the The Mushroom Hunting Foundation
The mushrooms painted by Frank Bruckmann at Kehler Liddell Gallery this month will be subject matter for a lecture by Ryan Bouchard and Emily Schmidt of The Mushroom Hunting Foundation. As New England's leading mushroom hunting teachers, Ryan and Emily will explain the many types of mushrooms in our region.  While some are poisonous,  their ecology is so interesting...and others are simply delicious! Learn about the basics of wild mushroom science and safety, and discover the local spring species that are considered "safe for beginners" to cook with.  You'll also get an opportunity to drink some Chaga, the healthy and delicious tea brewed from the revered Chaga mushroom.  This class will give you a glimpse into a whole world of adventure that most people overlook. About the Instructors: Ryan T. Bouchard is the author and photographer of Gourmet Mushrooms of the Northeast 2019. Emily Schmidt also studies our local mushroom species, wild plants and teaches creative cooking that highlights their many unique flavors. The Mushroom Hunting Foundation has educated thousands of people about safely enjoying America's incredible wild mushrooms.

Recommended for adults and older teens; anyone under 18 must be accompanied by a guardian, or at least have the guardian sign our waiver on their behalf.
This event is FREE and opened to the public and sponsored by ArtEcon Initiative