Submitted by noe on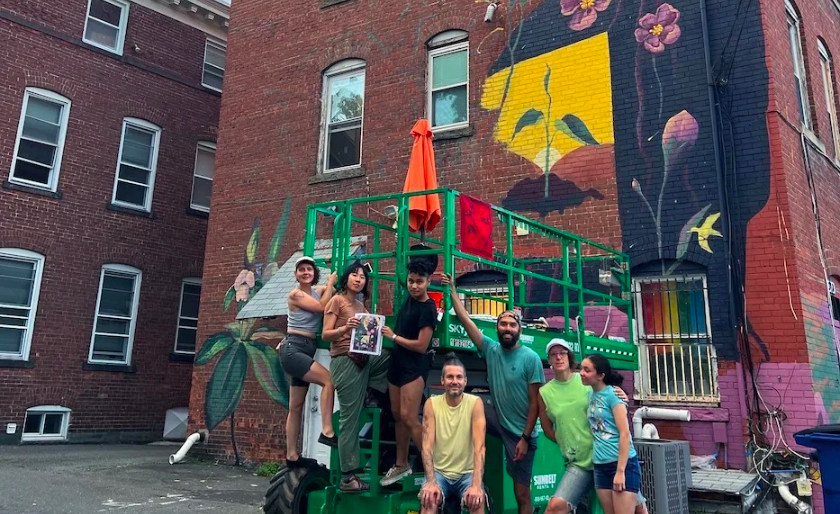 September 1, By Iman Hameen- "Ana Reyes dipped her brush into a cup of deep gray paint, scanning the wall for an exposed patch of brick. One brushstroke at a time, she reconnected with New Haven's history of resistance, from the Black Panther Trials to a student walkout for an immigrant dad in sanctuary. Around her, the sun soaked the pavement, making the corner pulse with color. Last Wednesday, Reyes was one of a dozen painters to leave her mark on a mural of Ruth "Ruthie" Wilson Gilmore in New Haven's Edgewood neighborhood, where the artist Jess X. Snow and community members have breathed new life onto the sides of Possible Futures bookspace. The project, which has been over a year in the making, is a collaboration among Snow, the Intergenerational Abolition Project, Possible Futures and several scholars, students and neighbors whose work informed the design. The mural is also supported by the Endangered Species Mural Project, an initiative of the Center for Biological Diversity...."
Click HERE to comment and read full article.
Click HERE to read the full article and to comment.