Submitted by noe on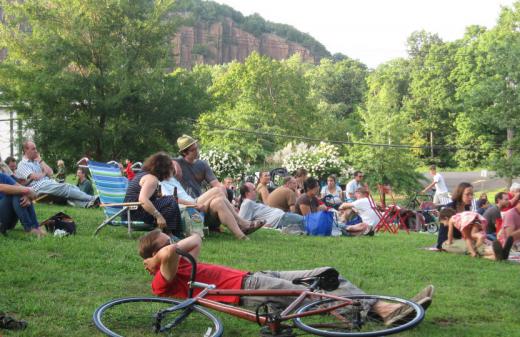 HARTFORD, MAY 23, 2016 - Four Connecticut communities in the Connecticut Main Street Center network have achieved accreditation for meeting the commercial district revitalization performance standards set by Main Street America, a subsidiary of the National Trust for Historic Preservation. 
Each year, Main Street America (f/k/a the National Main Street Center) and its partners announce the list of accredited Main Street programs, which have demonstrated exemplary commitment to historic preservation and community revitalization through the Main Street Four Point Approach®. The Connecticut Main Street Designated programs that earned accreditation for their 2015 performance are Simsbury Main Street Partnership, Upper Albany Main Street (Hartford), Main Street Waterbury, and Westville Village Renaissance Alliance (New Haven). The accreditation was announced at the 2016 Main Street Now conference in Milwaukee earlier today. 
"Connecticut's accredited Main Street programs have worked diligently to meet the standards established by Main Street America, and we are pleased to see them recognized on a national level for their achievement," said John Simone, President & CEO of Connecticut Main Street Center. "Local Main Street programs across our state work every day to bring jobs and businesses to their downtowns, which strengthens the overall economy of their communities and, in turn, that of Connecticut as a whole." Working in partnership with Main Street America, Connecticut Main Street Center evaluates each of the state's Designated Main Street Programs annually to identify those programs that meet ten performance standards. These standards set the benchmarks for measuring an individual Main Street program's application of the Main Street Four Point Approach® to commercial district revitalization. Evaluation criteria determine the communities that are building comprehensive and sustainable revitalization efforts and include standards such as fostering strong public-private partnerships, securing an operating budget, tracking programmatic progress and actively preserving historic buildings. More information on the accreditation criteria is available at Main Street America.
Click HERE to read the full article and to comment.