Submitted by noe on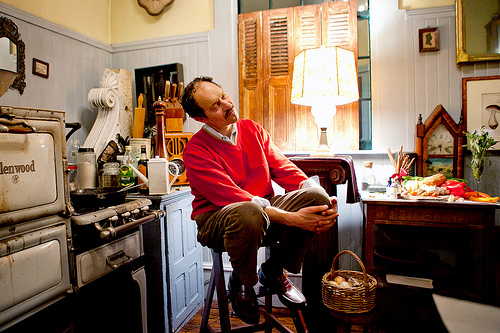 Dear Friends and Supporters of Lyric Hall,
We are pleased to announce that Zoe Brookes, a Princeton NJ based Business Consultant--and former Westville resident, has written a long overdue business plan. Zoe cares deeply about Lyric Hall and Westville in general, and took on this arduous task pro bono. 

While some of you may also have 'issues' with spread sheets--the numbers provide a fascinating insight into what makes Lyric Hall 'tick'....and it's 'ticker' is good! 

The numbers suggest that once we start selling concessions the place could break even. By ramping up capacity it could make a modest profit. Goal for this Fall: increase capacity by 70% and hire a part time business manager. 

Since the application for a tavern license was just submitted on Friday--we could be up and running in 30 days! 

As you know the impetus for writing a business plan is to address the still-looming tax issue. So far we have raised almost half the tab through generous tax deductible contributions online at Fractured Atlas. Thank You! Hopefully the remainder will come from two big fundraisers. More on that later... 

As the business plan demonstrates, through careful planning our future is bright. Yet we sympathize with our sister Arts entities across town...who are feeling the sting of budget cuts. Many Not for Profits are having to team up and reinvent themselves. 

So my instincts that Lyric Hall should remain a business with charitable mission--is sound. With a Board of Advisors, Lyric Hall can identify and seize opportunities as well as cope with adversity. From there we can make a difference in our world. 

Case in point; at the urging of WVRA board member Susan McCaslin we agreed to participate in a Westville-wide art opening on March...and decided to show the paintings of Noe Jimenez in our airy new front space. On the strength of his exhibit 'Paintings on Salmon' at Lyric Hall Noe snagged an article in Art Forum--a widely read international magazine as well as a story in the New Haven Register. This represents a big boost for Noe, and reflects our community which is superbly hospitable to artists.

On April 29 Pecha Kucha New Haven will return to Lyric Hall. In a move unprecedented, PKN organizers have decided to make this edition a fundraiser for our little theater! Come hear compelling talks that each encompass twenty slides in ten minutes. We are also deeply moved by the efforts of our friends and neighbors who have organized a feast of paella and live art auction on Thursday May 21. The Lyric Hall Sustainability Benefit will feature the cuisine of Arlene Ghent, sangria, the sounds of local musicians, works by New Haven artisans and artists to be auctioned by Maestro Mike Morand. Sure to be a wonderful, memorable event. Save the date! New opportunities have come with our challenges: we are engaging our community in ways we never thought possible...Lyric Hall is poised to enter a prosperous new period and it is all of you we have to thank!
Click HERE to read the full article and to comment.