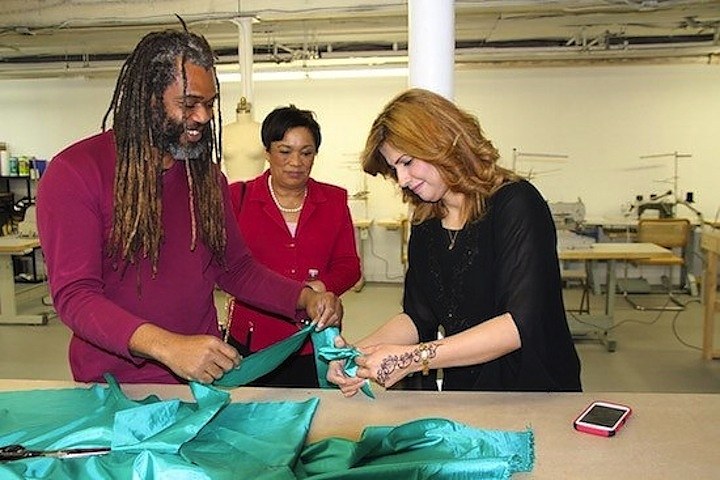 November 18, 2015 - Neville Wisdom had done it hundreds of times, the steps running on loop through his head. A clean cut through skin and muscle would expose the skull. Four tiny burr holes would come next, helping to create a white window of bone. Working together the two would isolate the bulging, bobbing aneurysm, a ticking time bomb.
Then, driven by months of routine, he would help clip the aneurysm, and save the patient from potential catastrophe. But now, hours into the procedure — for the first time in his career as a surgical tech at Yale-New Haven Hospital — Wisdom found that he couldn't do it.
It wasn't that he had forgotten the process, exactly. Instead, the mental loop had stopped and started and stopped again, catching on a suite of deferred ambitions somewhere at the back of his brain. Like the aneurysm itself, a steady pressure had been building within him for months now.
It was time to make a change: from full-time at the hospital to full-time in fashion, a field that had followed him from his childhood in rural Jamaica to his arrival in the United States at 28.
Click HERE for the full article and to comment.
Click HERE to read the full article and to comment.