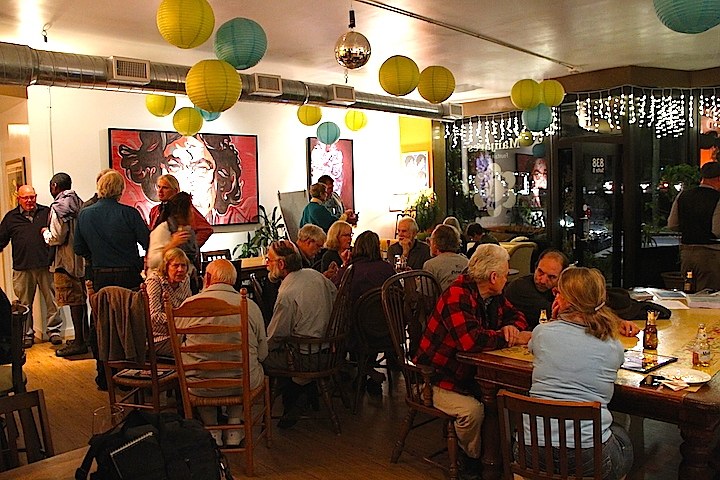 Sitting at a quiet table in Westville's Manjares Cafe, architect Eric Epstein found the perfect prescription for his long day of demolition work and fierce hunger in a hearty bowl of sancocho moca — a corn on the cob stew of plantain, yucca, chicken, beef, pork, and mixed vegetables, into which he toppled a scoop of fluffy white rice.
"I don't know what any of these things are, but I love it…. And I'm so glad they have beer," he said, with a froth-rimmed glass of Corona waiting in reserve.
Westville's mere mortals have been enjoying the fare at Manjares (the slogan is "food for the gods") since it opened in Westville six years ago. Known for its fresh-baked pastries, juice bar, robust coffee, and appealing breakfast and lunch menus, the cafe recently launched an effort to help fill the void in evening dining venues in Westville Village since the loss of Delaney's Restaurant and Taproom to a catastrophic fire 15 months ago.
Some of the Delaney's staff were absorbed by the nearby Stone Hearth Restaurant, which, like Delaney's, is managed by Peter Gremse. But the former Delaney's lot remains empty as potential developers consider the feasibility of building on the site. And Westville Village, while bustling with new businesses and cultural events and daytime coffee and brunch options, has been lagging in the after-dark dining department. Click HERE for the full article and to comment.
Click HERE to read the full article and to comment.